Posted by Susi Grissom in Check this out!.
Tags: collection development, ebooks, Knowledge Quest
add a comment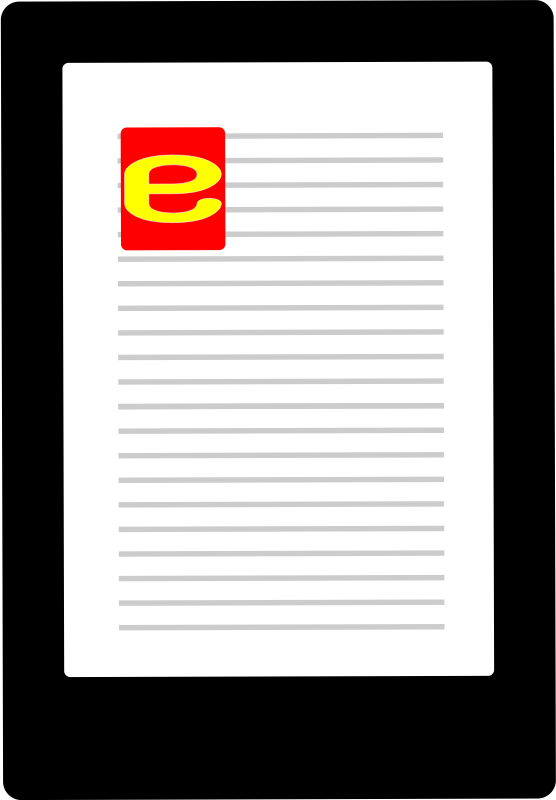 Guest bloggers Shannon Acedo and Cathy Leverkus co-authored the AASL publication, Ebooks and the School Library Program: A Practical Guide for the School Librarian(2013). They are also the authors of "Update on Ebooks: Changes and Challenges," an article appearing in the September/October 2014 issue of Knowledge Quest. Shannon is chair of the Library and Information Technology Department at Harvard-Westlake Upper School in Studio City, California. Cathy serves as the director of Library and Information Services at the Willows Community School in Culver City, California.  
Cathy and Shannon responded below to the question, "What has been your biggest e-book challenge as you have developed an e-book collection in your libraries?"
Cathy: I began developing an ebook collection in 2009. At the time, there were two major related challenges to overcome: finding ebook vendors that catered to the elementary/middle school population, and finding publishers that permitted libraries to circulate their ebooks. Initially, most ebook vendors developed collections for secondary and academic libraries. Eventually, these vendors and new vendors entering the ebook market recognized the value of adding elementary and middle school titles to their ebook collections. Now that some ebook vendors carry large quantities of titles for K-12 and academic libraries, the challenge is to plow through the many listings and find specific titles that meet the needs of the school's demographic.
A few years ago, many of the Big Six Publishers stopped providing access to ebooks for libraries because they were concerned about the possible longevity of the format, and they were worried about how that would affect their profit margin. Some publishers like Scholastic wanted libraries to use the Scholastic ebook platform, and they discontinued licensing their ebooks with library ebook vendors.
In the past few years, many publishers have started to circulate their digital products through library vendors again. To combat their fiscal concerns, they have developed creative pricing models for libraries. While some publishers lower their prices after the book is published in paperback format, others require repurchasing yearly, and still others offer ebooks at triple the price of the print version.
In 2012, a majority of the books on the New York Times Bestseller list were not available in ebook format to libraries. Currently, publishers offer libraries many of the titles on the New York Times Bestsellers Lists. The library prices listed in the following chart are from Baker & Taylor's TS 360 and Follett's Titlewave online catalogs.
            The New York Times Children's Middle Grade Bestseller List
                                                   September 14, 2014
WONDER, by R. J. Palacio. (Knopf Doubleday Publishing) 2012 $50.97.
PERCY JACKSON'S GREEK GODS, by Rick Riordan. (Disney Publishing Worldwide) 2014 $24.99. 26 circulations limit
A LONG WALK TO WATER, by Linda Sue Park. (Houghton Mifflin Harcourt Publishing) 2010 $6.99.
THE CARE AND KEEPING OF YOU 1, by Valorie Schaefer. (American Girl Publishing) 2013. not available in ebook format to libraries
OUT OF MY MIND, by Sharon M. Draper. (Simon & Schuster.) 2010 $11.99. one year circulation limit
STAR WARS: JEDI ACADEMY, RETURN OF THE PADAWAN, by Jeffrey Brown. (Scholastic.) 2014. not available in ebook format to libraries through vendors except Scholastic
THE ONE AND ONLY IVAN, by Katherine Applegate. (HarperCollins Publishers.) 2012 $14.99. 26 circulations limit
FRANK EINSTEIN AND THE ANTIMATTER MOTOR, by Jon Scieszka. Illustrated by Brian Biggs. (Abrams.) 2014 $13.95.
ESCAPE FROM MR. LEMONCELLO'S LIBRARY, by Chris Grabenstein. (Random House Publishing.) 2013 $20.97.
THE FOURTEENTH GOLDFISH, by Jennifer L. Holm. (Random House Publishing.) 2014 $50.97.
As you can see, the price of ebooks and the availability are still an issue, but I am confident that the vendors and publishers that cater to the school library program will continue to improve their services for school libraries.
Shannon: The huge number of ebook vendors and access models, coupled with a general lack of industry standards and shared conventions, has been perhaps the most problematic aspect of the ebook universe as I see it. My advice is to take a page out of Phillip II of Macedon's playbook and "Divide and Conquer" (after all, he managed to leave a whole empire to Alexander the Great). Don't imagine you will meet all your ebook needs with just one vendor. Realize that there is a big difference in vendors for general non-fiction/reference and those for popular fiction. One of the simpler ways to get started is to begin acquiring solid reference-type ebooks that can easily be purchased title by title or in bundles, and even better—you can often work with companies you're already familiar with such as Gale-Cengage and Salem History.
Fiction is a whole 'nother animal, but even here we can break things down into smaller steps. No need to dive in before testing the waters. Many integrated library systems are providing some type of ebook acquisition and circulation control, and this is often a great way to try things out. Follett's Destiny ILS has an ebook component called FollettShelf where you can add just those books you want, at your own pace. New ebook purchases appear in your catalog and can be circulated in a number of ways. One of the advantages of this type of system is that you can start with one title, ten or one hundred, and (depending on the vendor) your obligation is just a one-time purchase. For some of these programs there is no annual fee; for many others that annual fee is minimal.
I have found myself back where I began. "Depending on the vendor" becomes a haunting refrain. With print books and even digital databases, there is an established convention that we understand as "how things work". With ebooks there is no such established convention. Not yet, anyway. Recently there has been an uptick in activity that could lead to the development of industry standards that would serve both the publishing industry and ebook consumers well. ReadersFirst is a coalition of librarians working together to improve ebook lending practices, and they have made a good start with motivating publishers, vendors and others to sit down together and start to figure this out. This is a sign that in the future the ebook world will be easier to understand and to navigate, and that's good. But I know for certain that this wonderful future will not be here tomorrow; in the meantime get ready to take those first steps now. As the old saying goes: the most comprehensive collection of ebooks starts with a single purchase.