Posted by Frances Reeve in Check this out!.
Tags: The Giver
1 comment so far
Guest blogger Susan Ballard, recent AASL President, previews the film version of The Giver.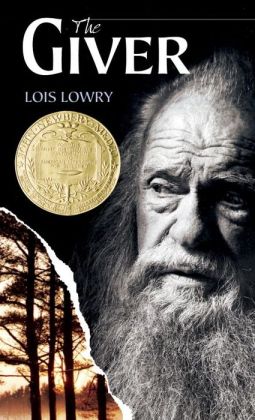 The Giver  – it's coming soon to a theater near you, but I had the good fortune to have just seen it at special pre-screening event and already, I can't wait to see it again!  To do that, like you, I will now have to bide my time and wait for the formal release of the much-anticipated film in mid-August, but in the interim, while I can't share details about any specifics related its performance or production values, I can say that for me, it struck all the chords that still resonate within since my first reading of Lowry's brilliant book.  And as I continue to reflect on the experience, I am reminded of a conversation I had with a young man on my flight back to NH after attending ALA/Las Vegas.  It was while at ALA/Las Vegas that I received an email invitation to the pre-screening from a good friend and colleague, Gerri Fegan.  Many of you know Gerri as a former president of both the Massachusetts and New England affiliates of AASL as well as a past-chair of the Affiliate Assembly.  Through her connections with the good folk at Walden Media in Burlington, MA, Gerri was instrumental in assisting them to bring together a small cadre of school librarians and educators to see the film.  What luck, eh?
Anyway, needing a book to read on the plane, while browsing the selection in the ubiquitous airport news store, I spied The Giver.  At first I was surprised to see it, then chided myself because of course it would be re-released in advance of the movie and all the related buzz.  After all, one of the highlights at ALA had been a session featuring Jeff Bridges and Lois Lowry.  So, not knowing where my copy of the book might be (and did I indeed own it, or did I read a school library copy?) I scooped it up and once seated on the "this flight is completely full" airplane, I settled in to enjoy it, again.  I had a window seat and another woman of about my age was on the aisle when a group of young men boarded and had to split up and take whatever seats remained, so as it turned out, the middle seat was occupied by one of them.  And, he was the chatty sort!  Seeing me engaged  with my book, he turned to the lady on the aisle, yet  I could not help but  glean snatches of the conversation so I discovered  that:  ordinarily he would have been working on his laptop (he works in Chicago for a major communications  corporation familiar to all of us) but he had been participating in a hockey tournament and so had not brought it;  he, and his buddies, were part of a league and while not pro material (and he looked small to me for a hockey  player) they had played  in high school and college and still loved the sport and the competitions;  apparently their team was pretty darn good and they won the tournament.  He also recommended some restaurants and things to do to our aisle-bound seat mate.  At some point in the flight I slipped a book mark into The Giver and rested my eyes for a bit.  When I took it up again, I noticed he was anxious to say something to me.
Young man:  "I know that book.  I read it in Junior High.  I loved it!"
Me:  "Really?  It is a classic.  I'm enjoying reading it again."
Young man:  "Me too – I mean, it is one of the few books I read again."
Me:  "Did you know that a movie version is coming out in August?"
Young man:  "You're kidding!  I will definitely have to see that!"
Me: "Believe it or not, I have been invited to a special pre-screening in Boston*.  I can't wait – the movie has two of my favorites, Jeff Bridges and Meryl Streep and Katie Holms and Taylor Swift are also in the cast.
Young man:  "Talylor Swift?  I am there for sure. What part does she play?"
Me:  "I am not sure, and as I reread this, I am trying to figure that out."
Young man:  "Yeah, I wonder too.  One thing about that book…it stays with you."
I'll end this post on that note and with this observation – and I think my young friend will agree when he has seen the movie, too – one thing about the film, it stays with you in the very best kind of way as it tugs at your conscience and leverages the power of story to connect us.  I wouldn't miss it!
*For the record, I and most other New Englanders I know, always say Boston for anything remotely nearby as it is too complicated to explain where someplace like Burlington is located!