Posted by Susi Grissom in Check this out!.
Tags: Friday Find, virtual meeting
trackback
Guest blogger Susan Ballard, AASL Past President, shares an overview of the first annual AASL Virtual Membership Meeting as today's Friday Find.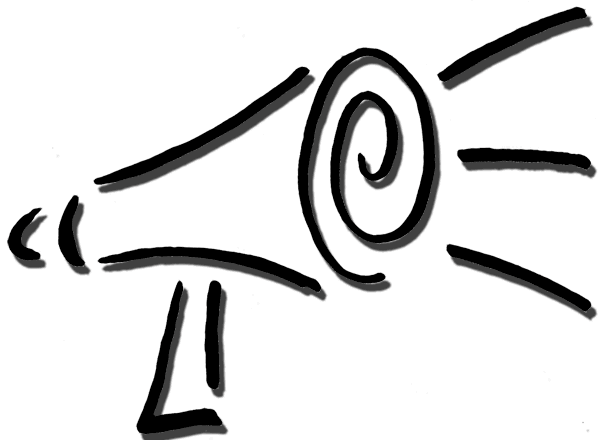 AASL held its first Virtual Membership Meeting on Sunday, June 8, at 5:00 p.m. (CST) and all signs indicate it was a meaningful event!  Those in attendance, while small in number, were truly committed participants who kept up a lively discourse via the chat box feature.
President, Gail Dickinson, welcomed participants and provided an overview of the highlights of the year.   AASL's 16th National Conference and Exhibition, "Rising to the Challenge," held in Hartford, CT was a resounding success during which events such as "Students to AASL" helped to underscore Dickinson's presidential theme "It's Not about Libraries, It's about Learning," by recognizing our next generation of leaders. Other organizational accomplishments included a national research forum entitled Causality: School Libraries and Student Success (CLASS) which was funded by the Institute of Museum and Library Services.  This was an opportunity for 50 invited scholars to connect and focus on a forward-thinking research agenda for the profession.  In her report, Dickinson also discussed the development of a new strategic plan for the association, which is on the agenda for AASL Board final review and approval at ALA Annual later this month.
Additional reports were presented by:
Treasurer, Karen Lemmons, who noted a bright spot related to membership growth during the past year, but also noted less than anticipated revenues.
Executive Director, Sylvia Knight Norton, in her membership meeting debut as the new ED for AASL, introduced other AASL Staff members and reviewed their roles.  Participants were enthusiastic in their chat box praise for our wonderful staff and their day-to-day support of association endeavors.
Past President, Susan Ballard, shared information regarding the 2013-14 recipients and sponsors  of AASL awards/recognitions and noted that recipient of the first-ever Roald Dahl Miss Honey Social Justice Award will be announced shortly  – so stay tuned!  Ballard also reviewed the new make-up of the Leadership Development Committee as approved by a recent member vote to change bylaws.
Board member and At-Large member to the Executive Committee, Catherine Evans, provided information regarding this year's Board and shared election results.
Division Councilor, Valerie Edwards, gave an overview of ALA Council activities and encouraged members to connect with her to ensure that she continues to represent our interests and strengthen our voice in Council discussions.
Affiliate Assembly Chair, Merlyn Miller, was on hand to share information about the Affiliate and, in particular, the formal concerns that generate from that group to inform the AASL Board of the need for action and follow up.
AASL rep to the ALA Annual Conference, Devona Pendergrass, provided information on upcoming pre-conferences and concurrent sessions of interest at ALA, Las Vegas and hoped that members in attendance would include them on their schedules.
Finally, the members heard from President-Elect, Terri Grief, as she shared the impetus of her Presidential theme "Strengthening Our Community." As on-the-ground school librarian, and as a former active delegate to the Affiliate Assembly, Grief noted the importance of bringing together the myriad of talent we represent via improved two-way communications and participation with the affiliate organizations.  She also highlighted the need for all to step up and volunteer and encouraged interested members to connect with her as she continues to make committee and task force appointments.
All in all, those in attendance found the format lent itself to greater participation and provided an opportunity for more thoughtful engagement with one another regarding where we are, and where we are headed.  Judging by the overwhelming positive response, the AASL Virtual Member Meeting is here to stay!